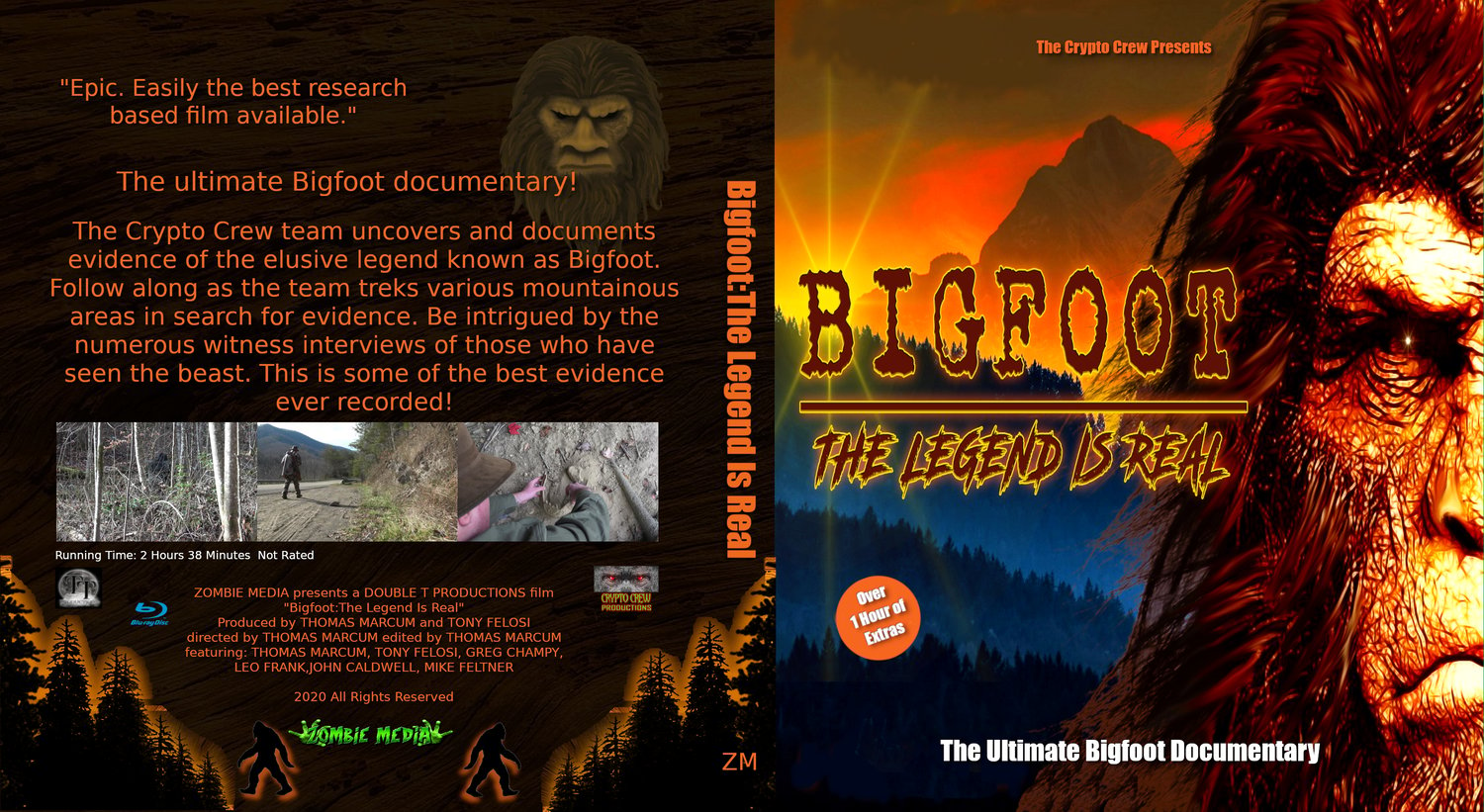 Bigfoot: The Legend is Real (Bluray)
On Sale
Bigfoot:The Legend is Real (2020,BluRay) - Now you can own the hit film! (includes FREE shipping)
!! INCLUDES OVER 1 HOUR OF EXTRA FOOTAGE & FEATURES !!!!

The Crypto Crew team uncover and document evidence of the elusive legend known as Bigfoot. Follow along as the team treks various mountainous areas in search for evidence. Be intrigued by the numerous witness interviews of those who have seen the beast.
This is the ultimate Bigfoot documentary.
Featuring: Thomas Marcum, Tony Felosi, Leo Frank, Mike Miller, Duncan Caldwell
Here is what people are saying:
Media Format : NTSC (Bluray)
Running Time: 158 Minutes
Region Free
Distributed by Zombie Media
© 2020, Zombie Media, All Rights Reserved